New Hampshire's premier residential and commercial roofing contractor. Providing comprehensive roof management, with a commitment to delivering long standing services throughout Northern New England. Located in the heart of the granite state, McIntyre Construction LLC is minutes outside Concord, and the beautiful Lakes Region. Specializing in asphalt shingles, standing seam metal, rubber membrane and siding applications. Proudly serving NH homeowners for 20yrs.
McIntyre Construction LLC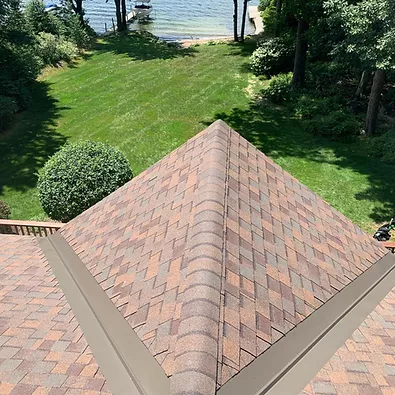 Asphalt shingles are the most popular roofing material used on homes across North America, and with good reason. They are designed to protect a home through decades of weathering with minimal upkeep, and are available in hundreds of colors and styles.
In additional to offering a variety of style choices, asphalt shingles are also widely available throughout the U.S. and Canada. Compared to other roof applications there easy to install and are among the most affordable options available. Making them an attractive option for professionals and customers alike, but by no means inexpensive.
At McIntyre Construction we only use the industry leaders in asphalt shingles such as CertainTeed®, GAF and BP Canada. Roofing underlayment, Grace Ice & Water Shield®, DuPont™ Tyvek® and Tri-Flex® that literally set the bar in protecting your home. Call today for your free consultation as we would love to go over all your roofing options.
Whether you're tired of the traditional look of a shingled roof, or you'd like something more durable. A standing seam metal roof may be at the top of the list of desires for your home. Metal installation has become increasingly more popular in today's search for that perfect rustic yet modern aesthetic.
With the price associated with standing seam more often than not being a deterrent for some consumers, which is fair. I just recommend all my clients to keep in mind and consider the fact that they can last up to 70 years, which is much longer than the average asphalt shingle roof. A front loaded investment in the short term that pays dividends on the backend and then some.
Metal roofing can also be combined with other roofing materials for a unique and bold look that won't go out of style any time soon. We provide many different metal roofing options to our clients at McIntyre Construction LLC. This is because no matter what type of building you are considering it for, it is sure to look great.  Call us to know more about the metal roofing solutions we offer.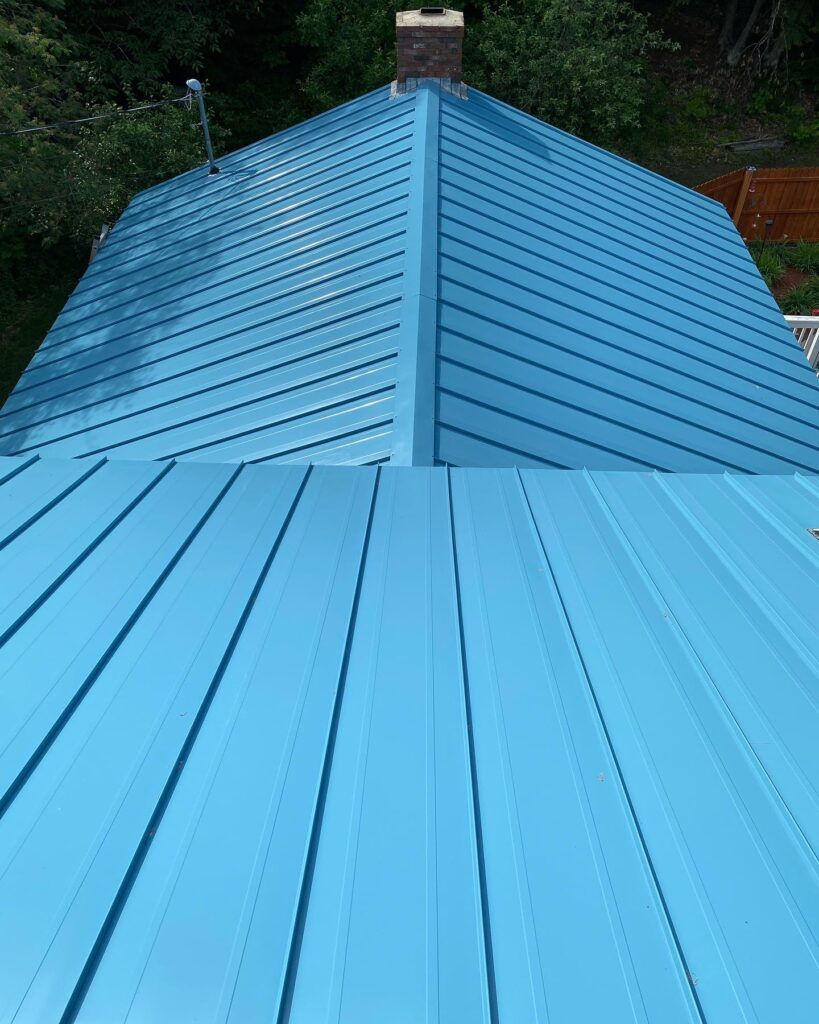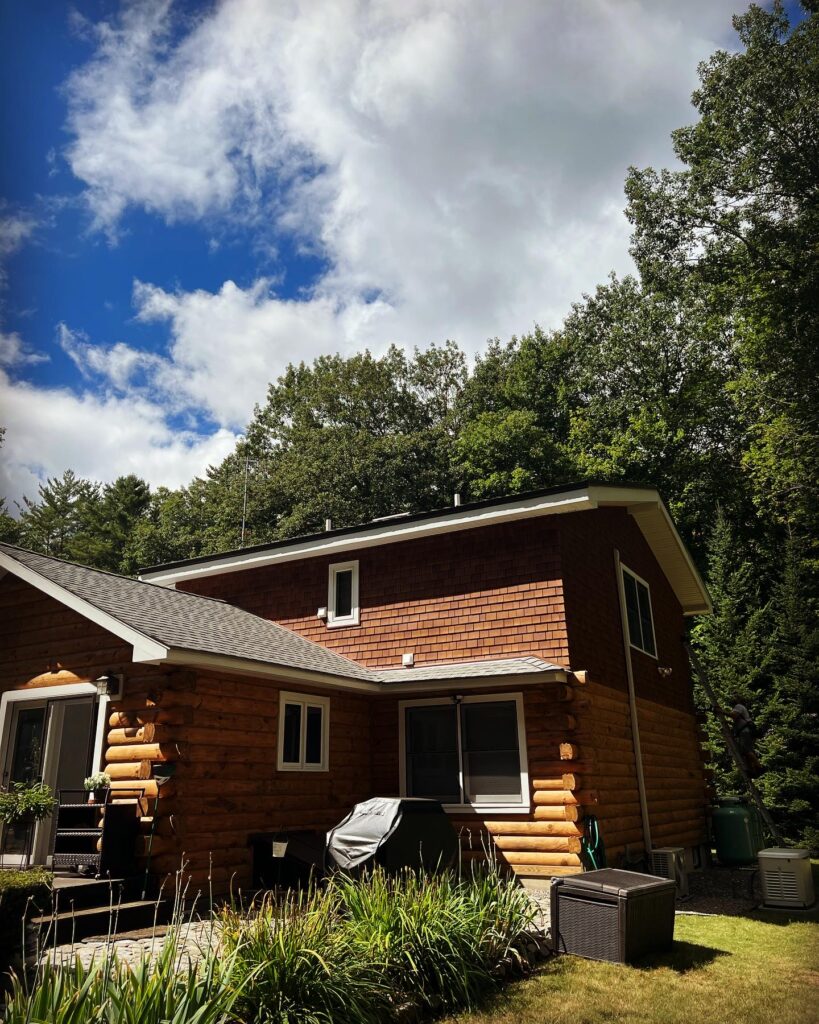 New home siding really is the ultimate marriage of style and practicality. Nothing can transform your curb appeal like clean and colorful siding. At the same time, old siding can conceal a ton of problems that, if left alone, can cost tens-of-thousands of dollars to repair. If you're considering upgrading your siding, whether it is vinyl, cedar or wood shakes our team of specialist have you covered.
With many options and designs to choose from, that will allow you to protect your home with a look you love to come home to. Call us today, as we would love the opportunity to go over your siding options.
*Ask us about composite*
You can imagine what a little more natural light in your home can do to open up your space Skylights are a great way to expand the space visually, add to the beauty of a room, improve your mood, and contribute to the value of a property.
They provide extra light to a space, as well as creating curb appeal, increasing the value of your property, and saving you on energy costs. McIntyre Construction LLC can install quality skylight windows at an affordable price.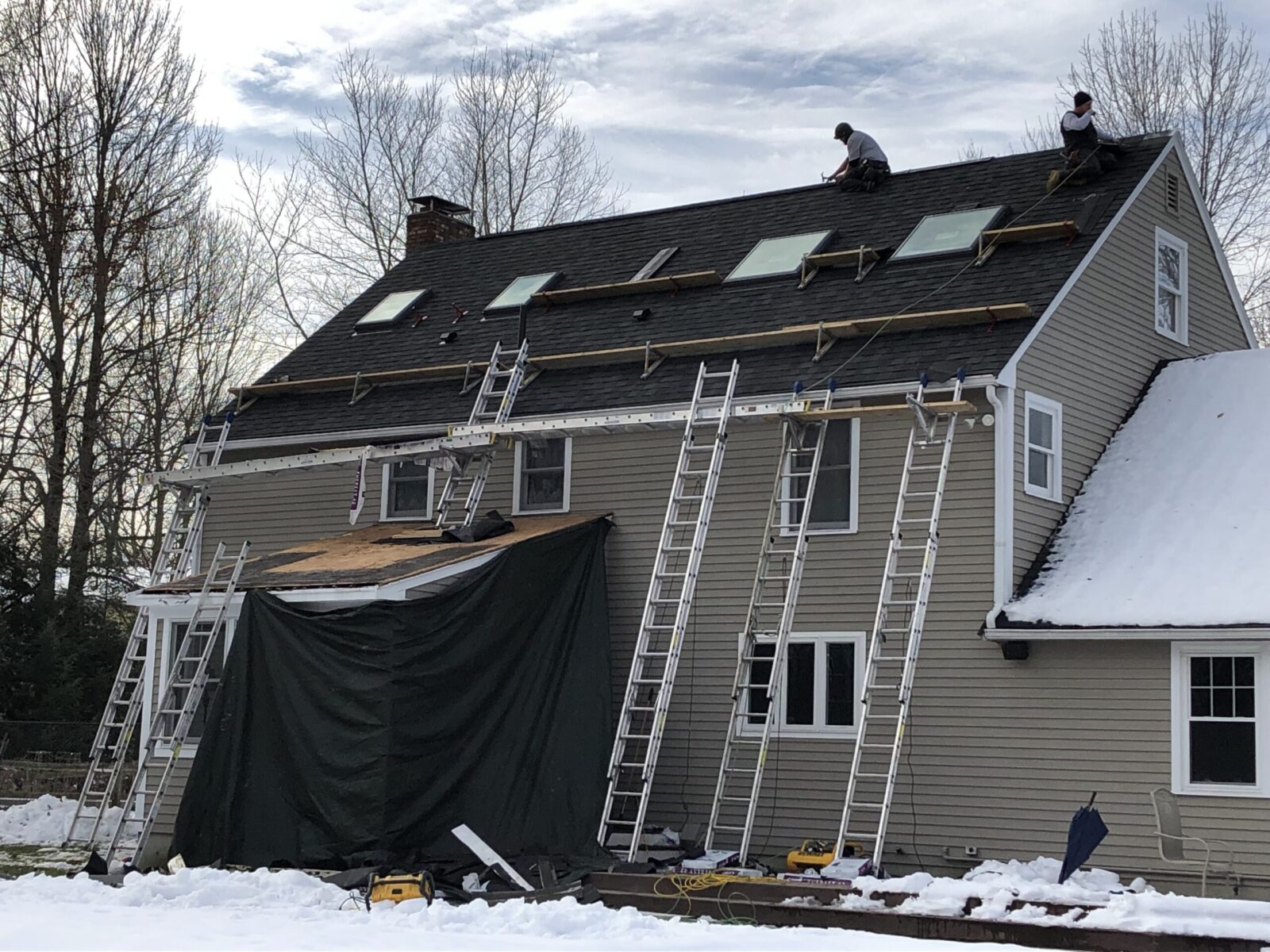 Family-owned company, specializing in residential and commercial roofing & siding services. Dedicated to ensuring our clients a premier product and service, predicated on superior craftsmanship, professionalism, with only the highest standards in products & efficiency from start to finish. Offering comprehensive roof management, with a commitment to delivering long standing services throughout Northern New England. Providing homeowners with a business experience that separates us from the rest, in areas of quality control and customer service. Priding ourselves on building relationships on honesty and integrity, not trepidation. Only occurring through communication and complete transparency throughout.
At McIntyre Construction, our clients over the years have known us as an asset they can always lean on. As providing consumers with the resources to make the best decision, that is right for their home or property moving forward being our mission statement.
Proudly serving the Granite State and Northern New England for two decades, calling NH home for four in the Lakes Region and greater Concord areas. A roofing contractor with an earned reputation as a strong operations professional, with a hands-on approach, cultivated over the years in the industry. With a demonstrated history of owning and managing operations between management, owners and builders with a quality and service that is bar none. With a say what you mean, mean what you say personality. Providing an informative, transparent process, with integrity and customers satisfaction at its core is business done right. With only one goal in mind. That is, simply ensuring our clients, the best decision they've made for their home or business needs. Was in trusting Kyle McIntyre as their roofing contractor.
"I don't sell roofs, I sell myself"
-Kyle
*At McIntyre Construction LLC we relish the opportunity to be your roofing or siding contractor.
With many options for your construction needs, we thank you for considering us for your roofing and siding needs.*

Jerry Barton-Bedford, NH
McIntyre Construction was wonderful! Put my wife and I at ease from the very start, and by the end of first day we knew we were in good hands. From top to bottom they were as advertised, and we couldn't be more thankful to Kyle and his men for taking care of our home. Two thumbs up!

Sean Malone-Belmont, NH
Excellent work! Kyle was very professional and delivered exactly what he said he would. His crew is experienced, fast and affordable. I would recommend his company to anyone in need of roof work! A++ 

Katherine Shulman – Portsmouth, NH
Kyle did a wonderful job with my roof. He was professional, very knowledgeable, and answered any and all questions I had in great detail. I would highly recommend McIntyre Construction, LLC. to anyone looking for a roofing contractor.
McIntyre Construction LLC
Serving New Hampshire, Southern Maine & Northern Massachusetts towns including:
McIntyre Construction LLC
Serving New Hampshire, Southern Maine & Northern Massachusetts
McIntyre Construction LLC
Frequently Asked Questions
Serving New Hampshire, Southern Maine & Northern Massachusetts
McIntyre Construction can help you determine if you need to repair or replace your roof ; however, minor roof repairs can strengthen your roof if it has damaged or cracked shingles or a slight sag. Another sign that it's time for professional roofing services from McIntyre Construction is a leaky roof, which can be caused by a small hole or damaged flashing around the chimney. If you can see daylight through your roof boards or are missing entire tiles or shingles, your roofing project may be significantly more complicated. Let our roof contractors evaluate your situation, accounting for age, wear, and the presence of additional problems such as mold.
If you need roof leak repair in New Hampshire, McIntyre Constructions LLC is the team to call. We have extensive experience providing a broad range of roofing repair services and can also provide siding repairs at the same time. A leaky roof can necessitate multiple home improvement projects at the same time, and we are uniquely qualified to handle them all. Contact us immediately if you have a leaky roof.
Our siding repair contractors can expertly install any siding option you choose and can even provide guidance about which option may work best for you. Some of the siding options we offer include:
Vinyl – Vinyl siding is overwhelmingly chosen by homeowners because of its ease of cleaning and resistance to rot and insects.
Fiber-cement siding – This type of siding is durable and provides protection from all kinds of weather dangers. However, it requires periodic maintenance.