Roofing Contractor Gilford, NH
New Hampshire's premier residential and commercial roofing contractor.
Best Roofing Contractor In Gilford, NH
With over 20 years of combined experience, we are an established residential and commercial roofing contractor in Gilford, NH.
McIntyre Construction Inc. is a leader in roofing, siding and skylights installations and repair. We strive to provide the highest quality products and services to our customers. Whether you need a small repair or a complete replacement, we can help you.
At McIntyre Construction, we pride ourselves on our ability to provide the best service in the industry. From the initial estimate to the final completion of the job, we are dedicated to ensuring your complete satisfaction. Our team of highly trained, professional and experienced workers ensure that your roofing, siding and skylight project will be completed on time and within budget. Call today for your free estimate, and let us prove why we are the #1 roofing company in Gilford, NH.
McIntyre Construction LLC
Serving New Hampshire, Southern Maine & Northern Massachusetts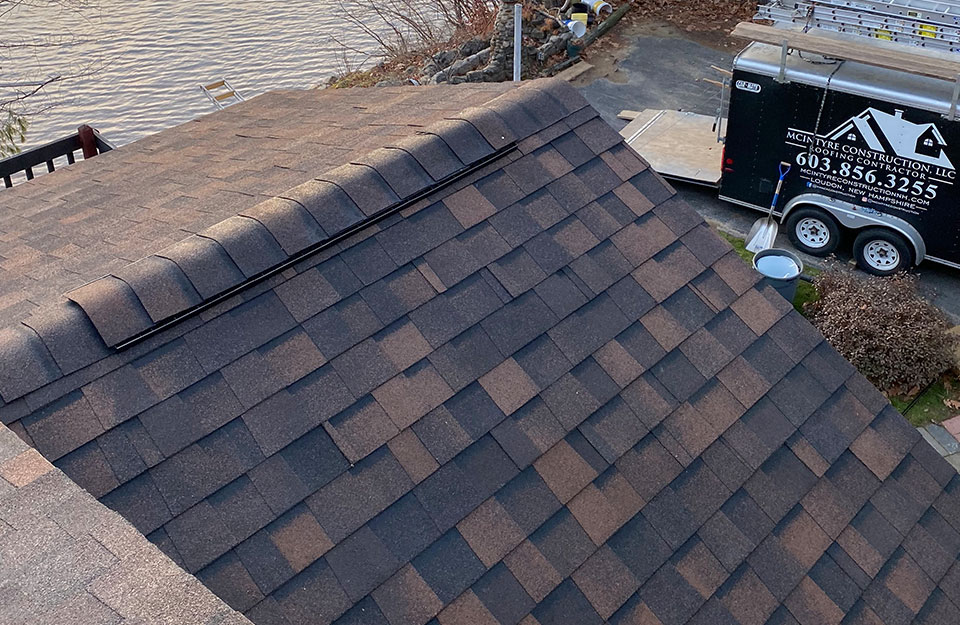 Historically, asphalt roofing has served as inexpensive roof protection and is widely used as a fire-resistant covering for homes.
Asphalt is relatively cheap and easy to install, so it has been widely used for residential roofing. Asphalt shingles are also easy to install when compared to other types of roofing materials. We offer replacement, installation, and repair services at an affordable price. 
Metal roofing offers people several different options compared to shingle roofs, and people are increasingly loving it. 
Metal roofing can also be combined with other roofing materials for a unique and bold look that won't go out of style any time soon. We provide many different metal roofing options to our clients at McIntyre Construction LLC. This is because no matter what type of building you are considering it for, it is sure to look great.  Call us to know more about the metal roofing solutions we offer.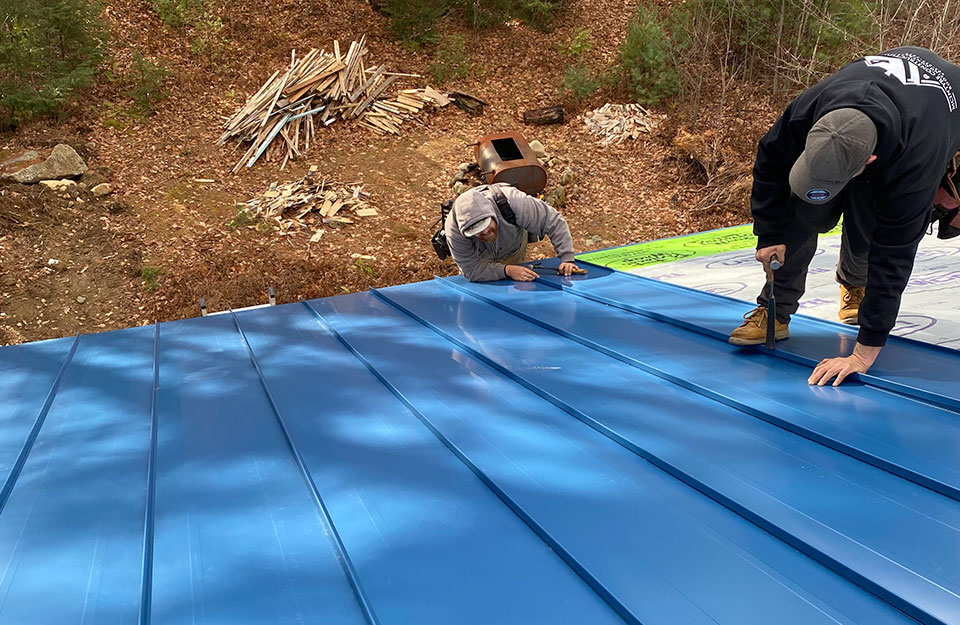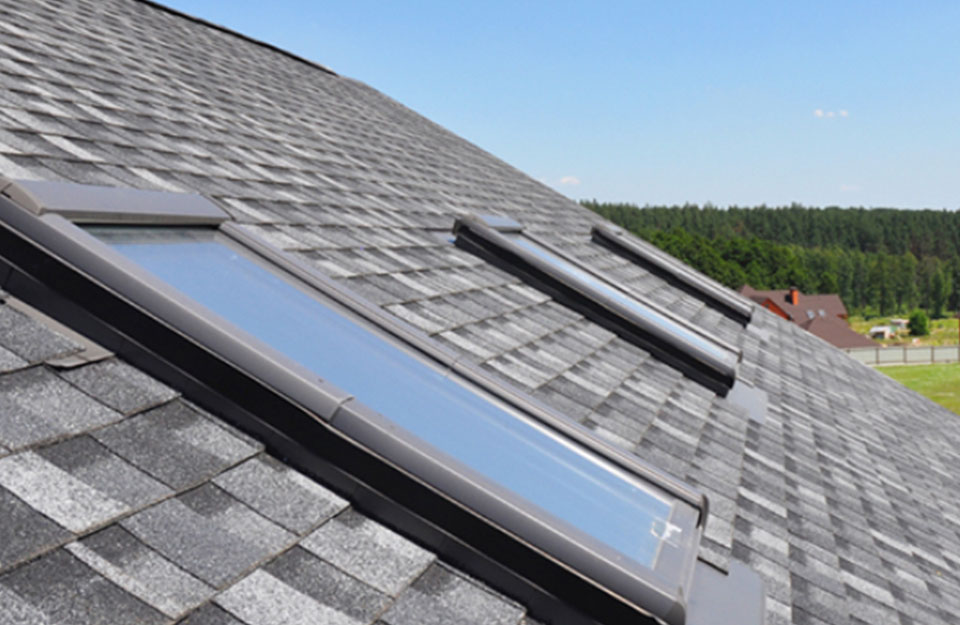 You can imagine what a little more natural light in your home can do to open up your space.
Skylights are a great way to expand the space visually, add to the beauty of a room, improve your mood, and contribute to the value of a property. They provide extra light to a space, as well as creating curb appeal, increasing the value of your property, and saving you on energy costs. McIntyre Construction LLC can install quality skylight windows at an affordable price.
When looking at a house with dirty, neglected siding, many people conclude that the home is in disrepair or is being neglected.
Although it may not be true, it's what others will believe; and if you plan to eventually sell your home, it's often in your best interest to buy something new and vibrant to stand out and add value. Additionally, adding new siding is the perfect opportunity to add additional insulation or extra protection against moisture by wrapping your home. Our siding services spruce up your faded property with expert siding installation and repairs. Give us a call to learn which siding services are best for you.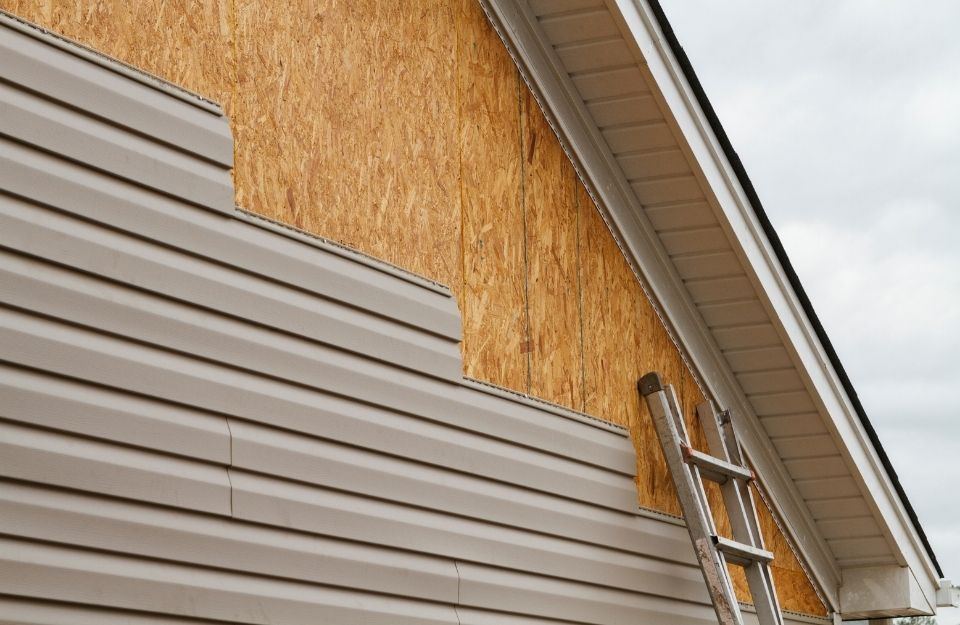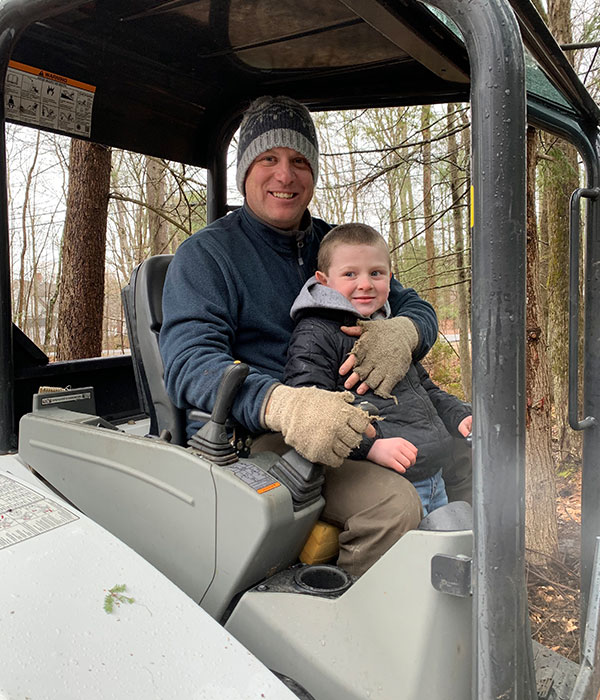 Mission Statement - Family owned business dedicated to offering a premier product and industry leading customer service. Superior craftsmanship, professionalism, with highest standards in products and efficiency for all roofing application. Providing an informative, transparent process, with integrity and customers satisfaction at its core.
With over fifteen years experience providing roofing solutions and resources for owners of residential and commercial properties in the Granite State. A strong operations professional with a hands on approach, cultivated over years in the industry. With a demonstrated history of owning and managing operations between management, owners and builders, with quality and service that is bar none.
At McIntyre Construction we guarantee that you'll come to know us as a resource that is a cut above, in areas of quality, service, and price. We do what we say and say what we do. Ensuring our clients, the best decision they made for their home or business, was in trusting Kyle McIntyre as their roofing contractor.

Jerry Barton-Bedford, NH
McIntyre Construction was wonderful! Put my wife and I at ease from the very start, and by the end of first day we knew we were in good hands. From top to bottom they were as advertised, and we couldn't be more thankful to Kyle and his men for taking care of our home. Two thumbs up!

Sean Malone-Belmont, NH
Excellent work! Kyle was very professional and delivered exactly what he said he would. His crew is experienced, fast and affordable. I would recommend his company to anyone in need of roof work! A++ 

Katherine Shulman – Portsmouth, NH
Kyle did a wonderful job with my roof. He was professional, very knowledgeable, and answered any and all questions I had in great detail. I would highly recommend McIntyre Construction, LLC. to anyone looking for a roofing contractor.
McIntyre Construction LLC
Frequently Asked Questions
Serving New Hampshire, Southern Maine & Northern Massachusetts
McIntyre Construction can help you determine if you need to repair or replace your roof ; however, minor roof repairs can strengthen your roof if it has damaged or cracked shingles or a slight sag. Another sign that it's time for professional roofing services from McIntyre Construction is a leaky roof, which can be caused by a small hole or damaged flashing around the chimney. If you can see daylight through your roof boards or are missing entire tiles or shingles, your roofing project may be significantly more complicated. Let our roof contractors evaluate your situation, accounting for age, wear, and the presence of additional problems such as mold.
If you need roof leak repair in New Hampshire, McIntyre Constructions LLC is the team to call. We have extensive experience providing a broad range of roofing repair services and can also provide siding repairs at the same time. A leaky roof can necessitate multiple home improvement projects at the same time, and we are uniquely qualified to handle them all. Contact us immediately if you have a leaky roof.
Our siding repair contractors can expertly install any siding option you choose and can even provide guidance about which option may work best for you. Some of the siding options we offer include:
Vinyl – Vinyl siding is overwhelmingly chosen by homeowners because of its ease of cleaning and resistance to rot and insects.
Fiber-cement siding – This type of siding is durable and provides protection from all kinds of weather dangers. However, it requires periodic maintenance.